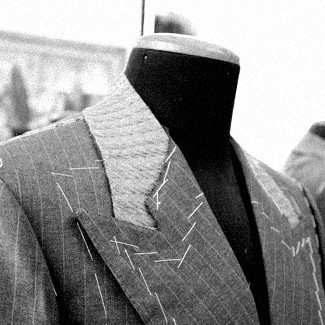 MAN
Dresses, perfect in style and refined in every details, according to the best sartorial tradition and craftsmanship.
In our Tailor's Atelier we style and cut the finest quality fabrics to create men's clothes a meticulous attention to detail, from the lining, to the slots and the buttons. We believe that all details are to make each suit unique.
In this historic corner of Milan, at our Tailor's Atelier awarded for excellence in craftsmanship, the most demanding customers will find the perfect place to enhance their wardrobe with tailor-made clothes with a unique and exclusive style.